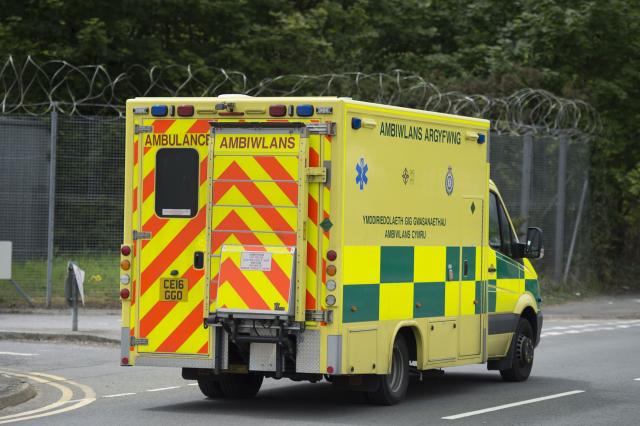 How can we ensure ambulance teams are best equipped to deal with suspected COVID-19 cases?
21 September
Researchers at PRIME Centre Wales are trying to find out the most effective way for ambulance services to triage patients with suspected COVID-19 symptoms.
Not all ambulance services use the same methods to assess calls and prioritise treatment (triage) for suspected COVID-19 patients, so identifying the most effective method could have an impact on how services work across the UK.
The research – funded through the Department of Health and Social Care UK-wide initiative to prioritise COVID-19 urgent public health research – will examine data from ambulance services across Wales, England and Scotland, collected during the peak of the pandemic.
It's hoped the results of the study will help inform services in case of a second wave, or any other future epidemic.
Professor Alan Watkins, principal investigator based at Swansea University, said:
"999 calls increased enormously at points during the coronavirus pandemic. Ambulance services use different models to sort out - or triage – callers, but little is known about what model of triage works most safely and effectively during a pandemic.
"This could potentially change the way some ambulance services operate in their call centres, how they make decisions on whether to send vehicles out or not, and to the paramedics on arrival on whether to bring people in to the emergency department."
Professor Kieran Walshe, Director of Health and Care Research Wales, said:
"It's fantastic to see Welsh researchers receiving UK funding to help answer vital questions about best COVID-19 practice and care. Together, we can ensure Wales plays its part in the global research effort to continually improve our response to the pandemic."
Health and Care Research Wales funds PRIME Centre Wales.